Today is Mother's Day, and I hope you are getting to spend it with those you love. Missing my family, but I called my Mom this morning and we had a great chat. Looking forward to the possibility of seeing her by the end of the month. I used the
Flight Plan Mission 002
template as a guide for all of the elements of this project.
Girft Tag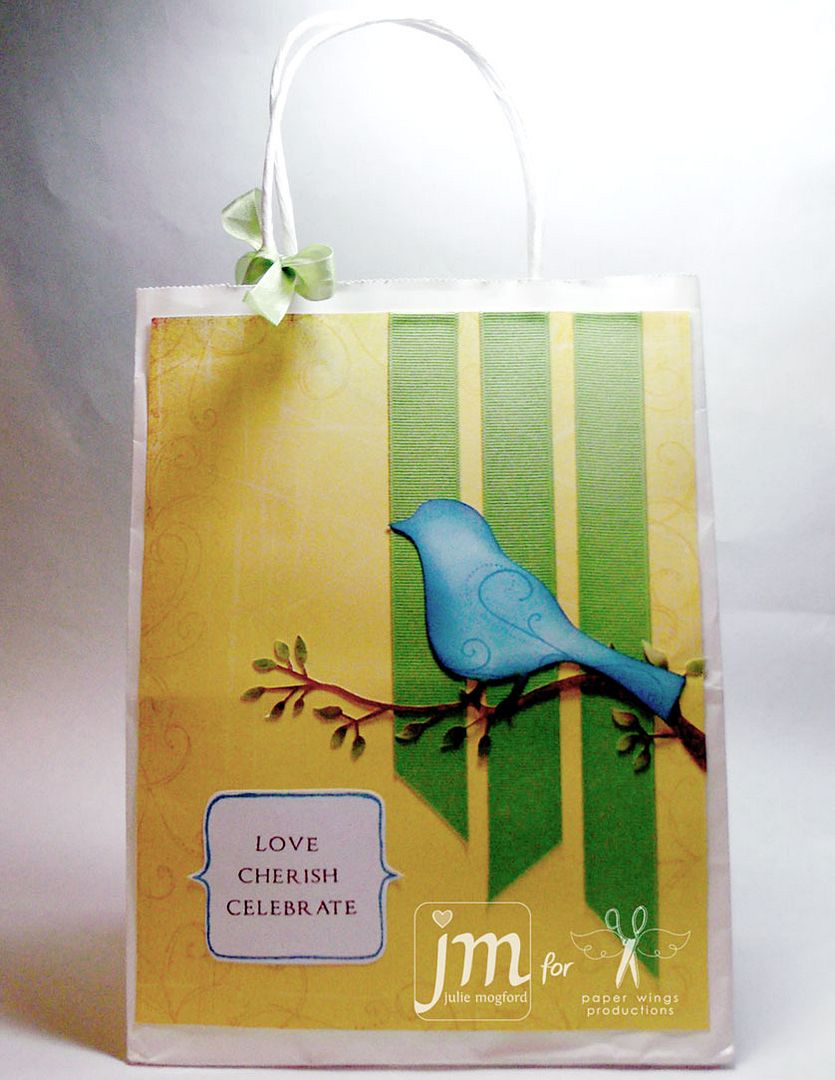 Gift Bag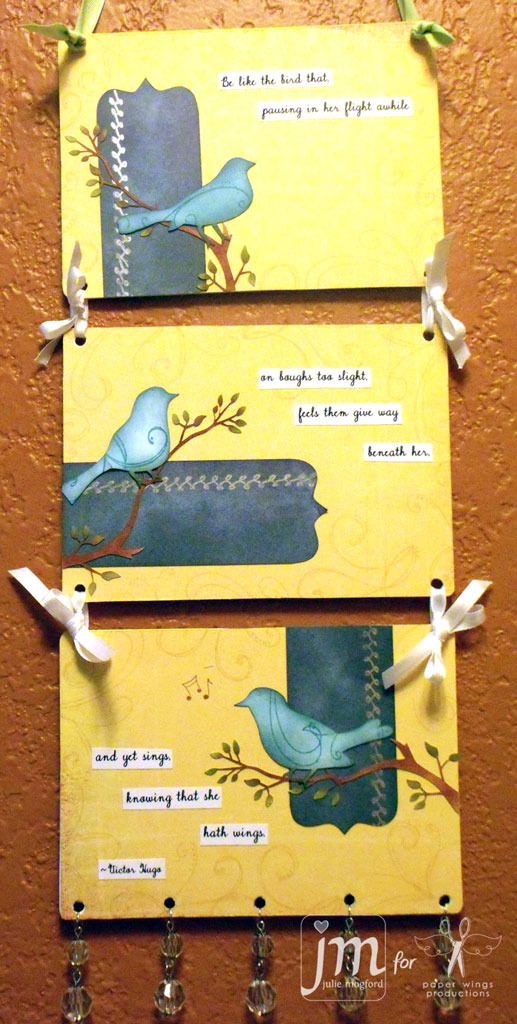 Wall Decor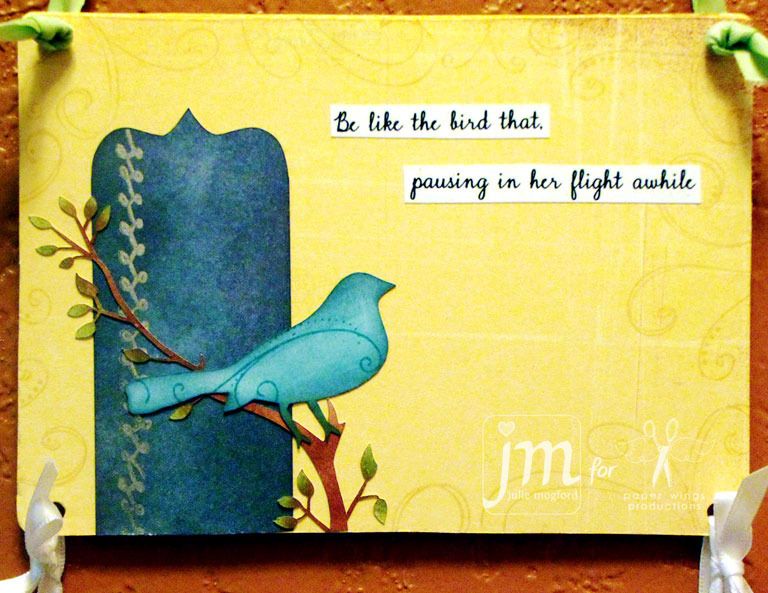 Close Up Panel 1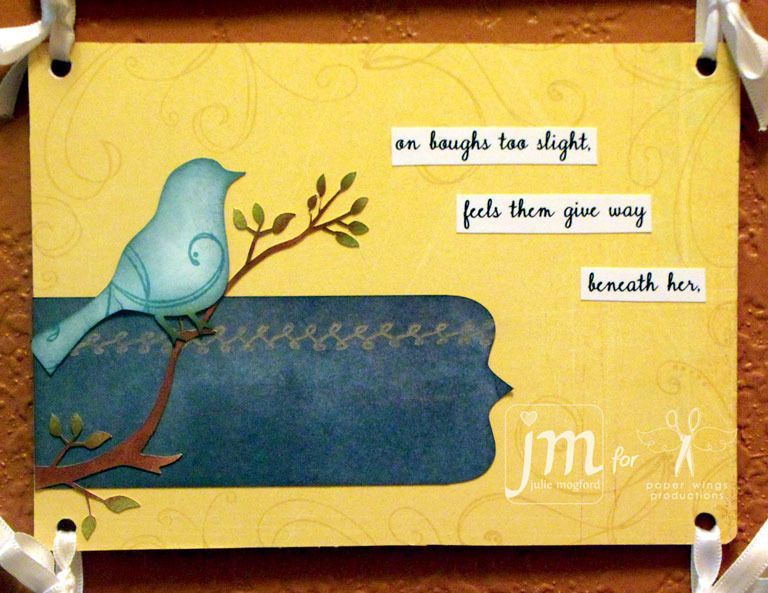 Close Up Panel 2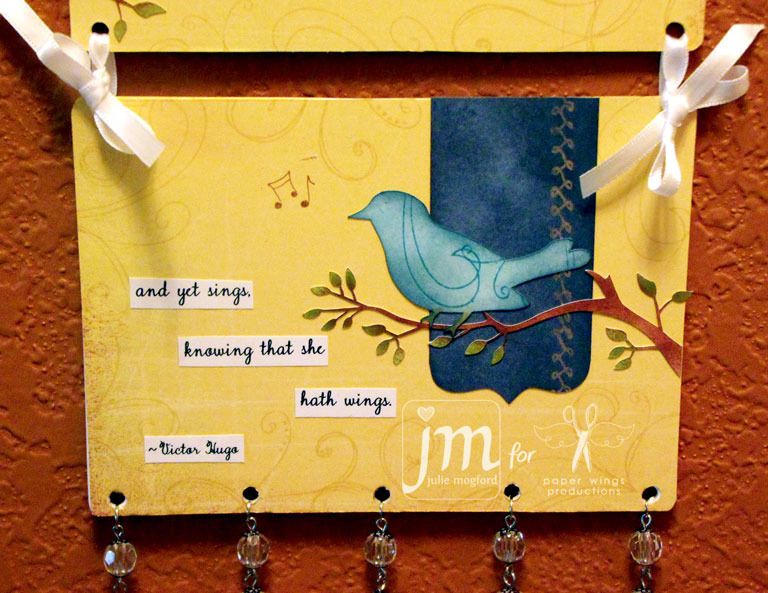 Close Up Panel 3
The Details: Stamps are from Paper Wings Productions - Flourish Fun 2 (birds and backgrounds), Details Framer (frame), Life Framer (border), Snapshot Framer (tag sentiment), Banner set (bag sentiment).
I used my Silhouette digital cutting machine to cut out all of the birds and branches. I colored them with distress ink while they were still on the cutting mat. I'm still a novice at using the Silhouette, but getting a little better each time.
I hope you have a great Mother's Day! Love you Mom! You are the best!!!
Julie